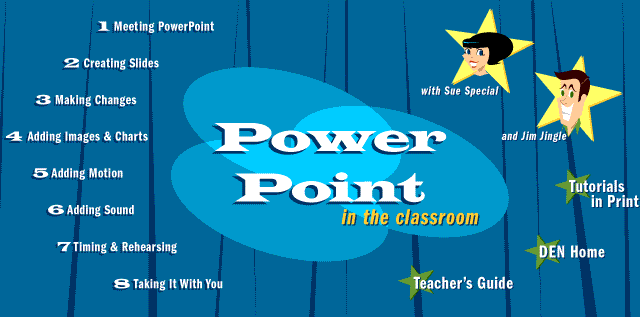 What is it: PowerPoint is probably one of the most versatile programs available to you as a teacher and can be used in so many ways to enhance teaching and learning. I bet that you have never seen it used likethisbefore as quite a powerful artistic and animation resource.
I know we have all had death by PowerPoint Sessions where the presenter reads boring slides word for word but they are really giving this great program a bad rap. I use it all the time to create e-portfolios that are are media rich, quick and secure by embedding and inserting content from nearly everything we do in the classroom.
How can ypu use it in the Classroom:Powerpoint in the classroomis a great site to teach you some of the more advanced and cool tricks tucked away inside PowerPoint that we often overlook. with simple to follow visual tutorials that will catch you students attention and give them plenty of new tools and ideas to present and create their ideas.
What level of expertise is required:Very little this is for all audiences and I guarantee you will look at PowerPoint differently after giving this a run. The site is availablehere.