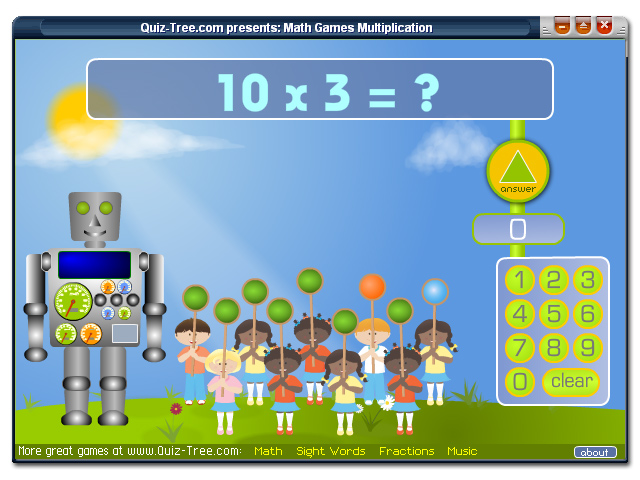 There are plenty of math sites out on the web that target to different audiences and needs but it is always difficult to find sites that you can just freely let your kids roam and and explore and learn something at the same time. The list I have put together below are 5 great sites that I can confidently recommend to use in your classroom or at home to have some fun and extend their knowledge.
Describing itself as an "amusement park of math", this site offers online games, brain benders, flash cards, and a game zone. Parents and teachers will appreciate the printable flash cards. One of the more unique games isLemonade Stand, where kids get to run their own virtual lemonade stand
Math Cats
Kids who love cats will enjoy exploring this site. Learn exactly how old you are in days, minutes and even seconds. Games include multiplication grids, using money, and guessing how many people there are in What a Crowd!
Includes an interesting collection of math, logic, and language puzzles, games, and illusions, separated into easy, medium and hard categories.
Escape from Knab
You've won a one-way ticket to the Planet Knab, but once you're there, you find that it isn't what you thought it would be. Get a good job, make wise financial decisions, and save enough to pay for the next rocket ship to Earth, or you might just be stuck on Knab forever!
www.funbrain.com/numbers.html. This site includes 17 original games based on soccer, car racing and much more Other games include Math Baseball, where a child can score runs with correct answers and Operation Order, where students can build pyramids with their knowledge of algebra.