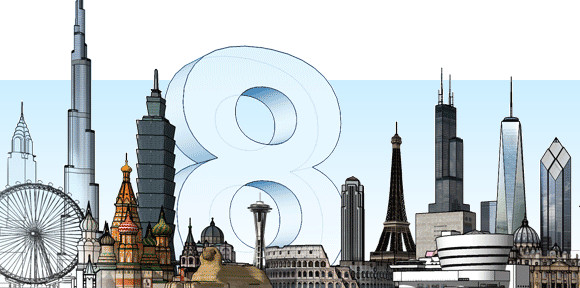 My grade 5/6 kids loved converting their 2D house plans into a 3D model a couple of weeks ago and I have to say that they produced some amazing results with my very limited knowledge of Sketchup to lead them. It is one of theose type of programs that you can just let your kids have some sandpit time and in about an hour you will have a couple of experts to share what they have learnt with the rest of the class and so on and then just keep building upon that. Here are some lesson ideas if you need help.
We used Sketchup 7 but recently Sketchup 8 was released that take this program even further. It has some new features including.
Model geo-location with Google Maps

We've built Maps right into SketchUp. Adding a geo-location to your model is now an elegant, one-app process.

Color imagery and more accurate terrain

The snapshot you get when you add a geo-location to your model now includes 3D terrain data that's more accurate, and -- for the first time -- aerial imagery in color.

Match Photo improvements

Our Match Photo feature lets you trace one or more photographs to build a model; it's an incredibly powerful tool. For SketchUp 8, we've tweaked some things to make using Match Photo easier than ever.

SketchUp, meet Building Maker

When it comes to modeling existing buildings, it's hard to beat Google Building Maker for speed and efficiency. We've made it simpler to open and refine Building Maker models in SketchUp.
Below is a video explaining Building maker and how easy it is to use and you can download the basic version of Sketchup Pro for free here.