For the uninitiated Wordle is essentially a word cloud generator that creates word clouds from text you either manually enter or draw from websites, news feeds or utilise tags from a del.icio.us account to create a visually appealing word cloud which you can customise and stylize to suit your needs.
The beauty of Wordle is that there is no signup or login and the whole process can be completed in as little as a minute depending on how complex you wish to get. Here is a Wordle I generated from my website at www.edgalaxy.com
Wordle is incredibly popular with teachers and students because of its simplicity and capacity to offer multiple open-ended opportunities across all curriculum areas. So today I am going to share some of my knowledge of using Wordle and some Lesson ideas that will hopefully make Wordle your preferred option next time you do a class brainstorming session or you are looking for a tool to inspire some creativity in your lessons.
First off here are a few things you need to know about Wordle:
Wordle graphically emphasises words that have been repeated. So if you are doing a class survey on your favourite sports teams always remember to enter terms that have been included, These emphasised terms appear larger and bolder on your finished word cloud depending upon the number of times entered.
Wordle does not understand multiple words such as Harry Potter. This can be very annoying at times as Harry Potter will be recorded as two single words. You can get around this by joining words. Ie: Harry-Potter, Harry~Potter, Harry_Potter or HarryPotter.
Managing Your Wordle
Your finished Wordle can be output in either three ways. Printout, link to webpage to be viewed in a public Gallery or you have to manually screen capture it and create a digital image. It is almost criminal that such a great program does not have a button to generate a Jpeg Image or something similar then and there but...
You don't have to stop with your customiisation just there as there are a few little tricks you can do to spice up your Wordle beyond randomizing colour schemes and fonts. Such as..
Overlaying Wordle on a background Image. This can add some real impact to your Wordle. Simply select an image to put in the background and then follow the instructions below. The finished product looks like this. This is Barack Obama's inaguration speech put over a soft White House Logo.
To do this : screen capture the Wordle and then open it in Paint Shop Pro (you can use any program) Import your background image as a new layer and moved it to layer 1.
Use the magic wand (the selection tool to erase all the excess white space on the Wordle. And lay it over the top of your Background Image. Bingo!! You can also add effects such as drop shadows to your Wordle at this stage to further enhance.

Importing and Cropping your Wordle. There are numerous ways to do this depending upon the Platform and Software you are using but this video explains in detail how to do it in Microsoft Word. It is a simple task in any language.
Turn your Wordle into a Coffee Mug or T-Shirt: Why??? I am not really sure but it can actually look pretty cool and might be a great personalised gift. Here are a couple of companies that will do it all for you online. You just supply the image and the cash.
Some Lesson Ideas: The web is literally crawling with hundreds of brilliant ideas on how to use Wordle so consider the lesson ideas listed below as suggestions. Take these ideas and alter them to suit your own needs.
Go to an online discussion forum – paste the URL into Wordle to gain an understanding of the key points.
Prior to a lesson go to a news website and create a Wordle from a topical news story or collection of headlines. Put the contents of the story up for your class to see and get them to see if they can determine what the news event may be.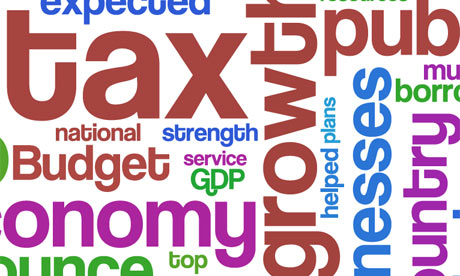 Break down the lyrics to a song or dissect a poem to see what are the key components. Below is a Beatles Wordle, Can you guess the title?
Spice up a History lesson by finding a webpage outlining a historical event and create a word map from it. What are the key factors of that event? Below is a D-Day wordle.
Weekly spelling words – From a test type in the word that was most frequently spelled incorrectly as a group. Your hardest words will be the largest.
Convert a project into a Wordle and turn it into a Presentation. All of your key points will right in front of you.
Study an Authors vocabulary in depth by entering a single page or segment from a book you are reading.
Class Rules and Expectations. Remember to enter in the words you want to emphasise.
Classroom Polls and Surveys: Simple classroom Polls can take a new look. Once again remember to re-enter multiple votes.
Dissect a Famous Speech – Copy and Paste the entire Contents of a Speech into Wordle. What points were trying to be emphasised. Here is Martin Luther King's "I have a dream" Speech
Character Analysis Mind map
Create an all about me Poster sharing all the aspects that make up you. The good, The bad and the Ugly.
Convert a simple Recipe using the quantities in correct ratios as words. Keep it real simple such as a sandwich.
As stated earlier Wordle's capacity in the classroom is only limited by your imagination. I hope this guide has helped you get your head around some fresh or different ideas for using Wordle and I would love to hear some of the great ideas you may done with it also.